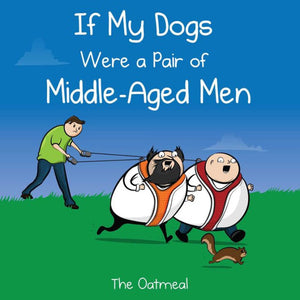 From the Eisner Award-winning creator of 

The Oatmeal

 and 

#1

 

New York Times

 

bestselling author

 of 

How to Tell If Your Cat Is Plotting to Kill You

 comes this charmingly absurd gift book about man's best friend.

In 

If My Dogs Were a Pair of Middle-Aged Men

, Matthew Inman imagines, to hilarious effect, what life would be like if his dogs were a couple of old men running around his house. The result is a pitch-perfect gift for any dog owner.