It's amazing.
The staff is amazing.
The owner is amazing.
The comics are amazing.

David L.
Love this place. First comic shop I've ever developed a steady relationship with to the point of actually having a sub box. Staff and owner are friendly and helpful. 

Lauren A.
Best place I've ever been for trade paperbacks/hardcover collections, collectibles, or just some good conversation.

Rob H.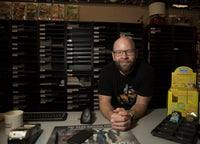 Subscribe To New Weekly Comics!
Never miss another single issue. We'll pull new comics for you and hold them in your very own box! Details right here:
Subscribe!
Read Our Weekly New Comic Reviews!
Our discerning staff read new comics every week and give you that real talk on how they feel. Smash the button to get there immediately:
OK, You Sold Me!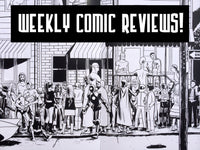 Location
Local Heroes
1905 Colonial Ave
Norfolk, VA 23517
Mon - Sat: 11am - 8pm
Sunday: 11am - 6pm
Need A Personal Comic Book Concierge?
Email greg@localheroescomics.com He'll hook you up. It's his job!