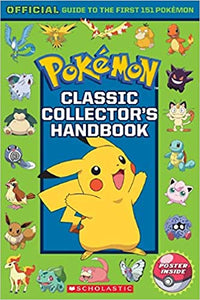 If you want to be a great Pokémon GO Trainer, you've got to get this classic collector's guide to the original 151 Pokémon! Check out what's inside...
* Stats and facts on Pokémon from Bulbasaur to Mewtwo
* A bonus poster featuring all 151 Pokémon
* Insider info on moves, type, and Evolution
...and much, much more. It's your essential guide to the world of Pokémon GO!